Post by Godfred Thraw BayardsKing(GT) on Jan 10, 2016 9:56:55 GMT
Kingdoom :
The population is hard regular customer in the rigors of the winter, the rains of winds, snow and so many rigors, that the numerous fields are not really fruitful.
King Godfred Thraw was converts 5 years ago by the Meeting with the high priest of the templs of the Blood, which opened him eyes on the world...
Another click was the death of its son Charles during has a Elven Raid
Since the population is satisfied with the change of state religion which had for consequences to put an end to the raids coming from Lothia and assures them a certain peace and a prosperity.
The blazon of the royal Family is a furious wounded wild boar kicking and holding on plant showing the attachment of the family in the wild nature :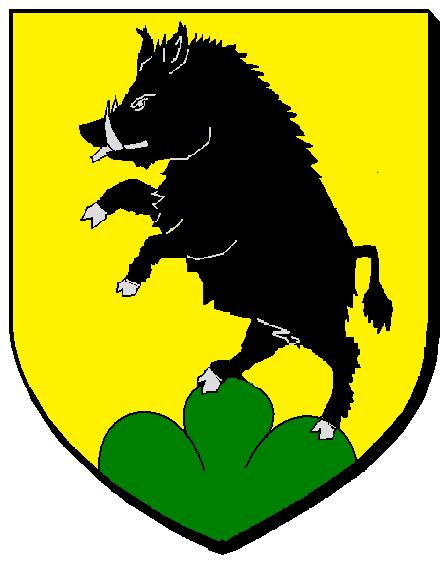 Lieutenants and Personality of Bayard :


-
Prince Roy, 27 years old, is the heir of Godfred, he command to the Army and make lot of patroll near the Kingdoom borders.

Roy disappeared apparently died in the rocky collapse of Gododdin
- his old friend baron
Gunther Front-de-boeuf
rests him of his numerous advice regarding politics and regarding finances.
he is now General, administrator and royal Sparing partner ...hard work..
- his old godmother whom we call the witch of the cursed lake lives confined near the lake. We say it paid in black magic and in curse. But it is certainly only an old woman grumbling.
-
Captain Edouard Picket, who is a captain of the guarding and the general of the guarding.

Courageously attempting with his King to deliver Queen Ursulla of Nemeth, a prisoner of terrible regicides, he died protecting his King from the ignoble, lying and elusive deceit of Tir moreth, whom he had helped a year more Early in the company of Prince Roy to rid the Shadows of Amaca!
-Master de Bois Guilbert is a very précious man for Bayard, but what is his job....
-Master de Malvoisin is Bayard's very loyal and very reliable messenger, we say of him that he loves too much the women...
-
Princess Jodie
,19 years old, who seems to be a future beautiful and simple wife, but she is very intelligent, and very interested in the politics.
She is an apprentice and she now is advisor of his father
-
Princess Shelly
,17 years old, She lacks of self confidence, as many child not having known her mother. The queen died by giving birth to her, since she his father carry the responsibility of his death, and every time Godfred sees her think again about his well liked wife who looks like her so much...
She is now married to Colwyn Gilddenhof, Prince of Gawant, Symbolizing the alliance between the two countries
-The ex-Duchess Cornelia is the wife of the cousin Dale condemned for rebellion against the King.
His children were adopted by the king placing them a little further in succession after these children.

-Demetrius 18: nicknamed the Bloody Paladin

-Julius 16 years: library rat ... Mage? Wizard? Scholar?

-Carmela 15 years: very beautiful

-Gregorius 11 years old: stupid

-Berenicia 6 years: Gifted



-Fedor Kuriakin : Vos Chief and General

POLITIC Map of Bayard :