Post by Mercia(andreas) on Apr 25, 2018 17:31:33 GMT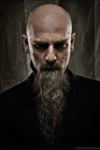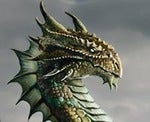 Castles grant advantages in combat, protect holdings up to castle level from being contested in conjunction with martial actions and prevent province level from being reduced below castle level from those same martial actions. Furthermore it makes raiding more difficult.
The cost of a castle reflect that.
If you leave a province with a castle, you should expect the owner to be able to raise levy uncontested and thus make your raid action slower than if you had stayed and pillaged. Furthermore you allow him to then spend influence on repelling the raid, so IMO the situations where there is merit in abandoning an occupation in favor of raids are limited enough.
So to answer the initial question:
An enemy castle only modify the DDC of a raid action with +1 per level.
My assumptions is based on:
Effects
A castle protects a province and all the holdings and
assets within, and limits further movement of enemy units:
1) The enemy cannot raze, pillage or
otherwise harm

province levels or holdings in a province protected by a
castle.
And
Neutralizing Castles: A castle can be neutralized by
investing (not to be confused with investiture) the castle
with a number of units equal to twice the level of the castle
+ the number of units inside the castle (on active or
garrison status).
When a castle is neutralized it continues to protect the
province, but with reduced effect:
1) It only protects a number of province and holding
levels up to its own level; any levels exceeding the castle
level can freely be pillaged, razed and such.
Thus implying a Fortified province can only be otherwise harmed(raided) if the fortification is neutralized/invested.
But would a level 5 fort protect a level 5 province from raids?, and would a it be different for a blessed/curse province?