Post by ET (Kerberos) on Jun 17, 2018 4:55:55 GMT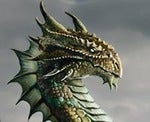 I do think the skill rolls should be more akin to the roll system also used in specialist adventures, with the test leader getting a bonus based on the success of all that can assist him.
I this case a bard would either skill roll to assist the primary skill tester or use bardic inspiration to aid the skill tester.
Adventures involving only one realm are practically doomed to failure anyway.
But yes, the issue is also that bards (and wizards, and probably others as well) can greatly boost a check. I'm not sure how stat increasing spells work in 5th edition, but it kinda feels like edging towards Pun-Pun
www.dandwiki.com/wiki/Pun-Pun_(3.5e_Optimized_Character_Build)
where you could skim the rules to find every possible way of boosting up proficiencies and stats, stacking them together, and winning every adventure as long as you have at least three characters and two realms involved.
The easiest solution, that I can see, is greatly limiting what has an influence on the actual adventure rolls (versus giving support, or RP bonuses, and such).
So I've though about this and adventurers in general and I see several issues with adventures. I see the following issues in descending order of importance:

Problem 1:
Inspire/Potent/similar abilities are massively more powerful on adventures than other abilities and that they logically should be because they're added to the roll directly:
I agree, the contribution of a level 1 bard with 16 cha to an adventure is greater than the difference between every roll being made by someone with or without expertise (3,5 for the bard, 3 for the expertise assuming level 5). The potent ability is harder to evaluate mathematically but clearly still very powerful. Paladins ability to add charisma to their saves is less game breaking but still a very nice survival boost that you don't get from other sources that logically, should work the same (say a fighter having lots of HP and high AC).

Proposed solution 1:a)
Those abilities don't work they're just flavor. Lysanthia look into the future to find a way to sneak through the cultist line fair enough. +2 for RP. Lysanthia makes the group invisible to sneak through also +2 or perhaps +4 if the cultist have no way of detecting invisibility. For the battle sir Estian used inspire so we get +2 there as well or perhaps +4 is Gm thinks inspire or whatever else is being used is particularly applicable. Potent/inspire is no longer automatically beter than any other ability that doesn't in the same way directly influence rolls.
b)
Using any ability like that counts as using you action for the adventure so for example Lysanthia used potent on the tracking roll. She the rolls 2 D20 and choses whether to use one of them for the tracking roll of not. if she choses not to no one else can assist the roll though, no one can add inspire and she cannot make another roll or assist another roll in this adventure, not can Estian inspire on this roll or aid herself on her survival roll. If sir Estian used inspire on a roll no one else can assist nor can he assist on another roll. If they or a paladin had done nothing else in the adventure they could boost their final survival roll. This way the abilities remain powerful and flexible, but not game breaking
Problem 2:
High level character contribute very little compared to what they IMO should do.
If a 20 level fighter had been present for the final cultist battle he should have cut through them like a hot knife through butter. Game mechanically though if he'd not had expertise he has a +6 modifier, same as a level 5 with expertise which to me is absurd. sure he could hav picked up some stat boosts or a greater number of expertise, but it still doesn't reflect the how much more useful he should be IMO. If he's a regular hired help he's also about as likely to be killed as a level 1 adventuring specialist despite having a gazillion times more HP and abilities.
Proposed solution 2:
Level as added as a modifier to any skill roll made and to the survival roll. in order to not make adventures massively easier we should probably increase the DDC, I would propose by 5 as 5 is highest easily recruitable level. Being high level now actually does significantly increase your contribution to an adventure as well as your chance of surviving it
Problem 3:
Rogues and bards are automatically better adventures than everyone else due to expertise (disregarding issues relating to problem 1 which of cause critically impact whether say wizards have anything to complain about):
Since adventuring rolls are skill rolls expertise is incredibly powerful and a fighter or a ranger is really just strictly worse than a rogue. Is it a combat challenge, well the rogue/bard can more easily get expertise warfare so he's better than the fighter who get's no free expertise. the bard can more easily get expertise arcana than the wizard so is better for dealing with magic problems.

Proposed solution 3:
Relax the skill check assumption and add for example combat challenges which Fighters, barbarian, monks, paladins and ranger would be presumed to have expertise in (using their main combat stat as modifier so str for melee, but dex for a ranged character, possibly con for a tank) or Magic challenges which Druids, sorcerers, clerics, sorcerers, wizards and warlocks have expertise in using their main casting stat. There is now a reason other than relating to problem 1 for your group to have memebers other than bards and rogues.
I vaguely recall having a 4th issue, but I can't remember what might post it later if I remember, so what do people think
a) Everything you say is true and wise, though I prefer solution b to a or a to be in problem 1.
b) Everything you say is false and vile, the rules are fine as they are!
c) Wall of text crit me for over 9000 damage, I'll send the hospital bill to you.
d) None of the above (please elaborate in the box)